Meet Keneshia Williams, Cosmetology Hybrid 3 Day student at La' James International College in Cedar Rapids. Keneshia shares with us her favorite part about being a student at LJIC…
"The people here are amazing. I've made some wonderful friends and we all work together to make things smooth as well as fun." 
What would you tell someone interested in the Industry?:
"If you're not willing to put in the hard work or dedication then this industry is not for you."
Thank you Keneshia for sharing your LJIC experiences & for participating in today's #TuesTimonial!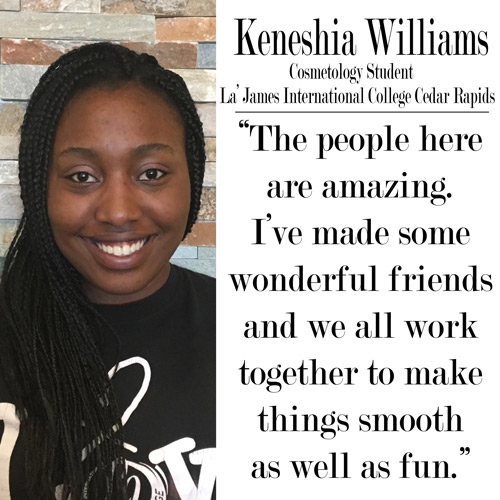 Contact a Career Planner to learn more about La' James International College and upcoming classes. Call 888.880.2108 or visit www.LJIC.edu today!