May 2, 2017
LJIC #TuesTimonial with Riley Carman! 
Meet Riley Carman, Esthetics student from La' James International College in Cedar Falls! Riley tells us why she chose LJIC & shares some advice for others interested in the industry!
"LJIC was very accommodating to my work schedule & I fell in love with the beautiful spa. I enjoy learning all of the different aspects of my degree & the things I didn't think I would enjoy, I really do like."
Thank you Riley for sharing your experiences & for participating in today's #LjicTuesTimonial!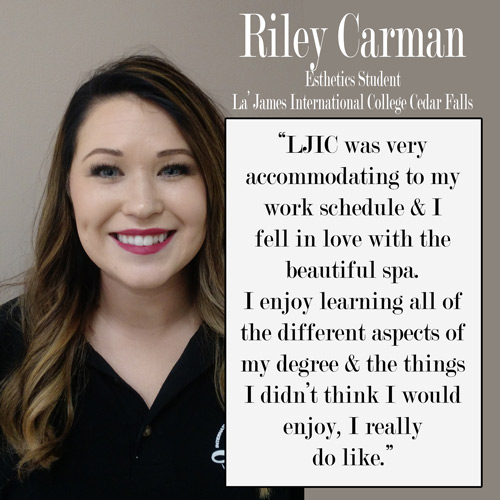 Contact a Career Planner to learn more about La' James International College & upcoming classes. Call 888.880.2108 or visit www.LJIC.edu today!