April 11, 2017
LJIC #TuesTimonial with Treva Triplett! 
Meet Treva Triplett, Cosmetology student at La' James International College in Des Moines. Treva shares some advice for those interested in starting a career in the Health & Beauty Industry…
"I would tell others interested in starting school to Follow their Dreams!"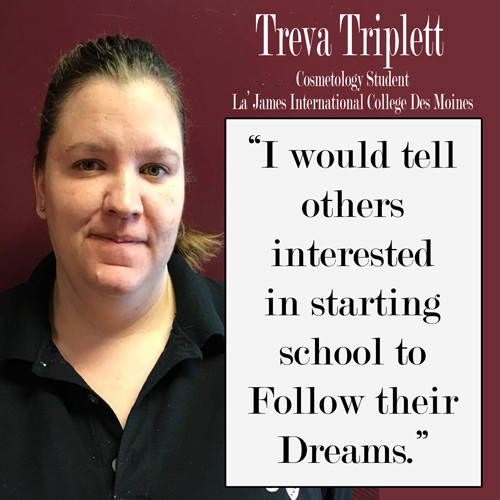 Thanks Treva for participating in today's #LjicTuesTimonial!
Learn more about La' James International College & upcoming classes today! Call 888.880.2108 or visit www.LJIC.edu