October 7, 2016
Never Stop Learning!
When Sara Hickman learned that her High School had a Vocational Class for Cosmetology at La' James International College in East Moline, she wanted to take that opportunity and get a head start on her career before she even graduated!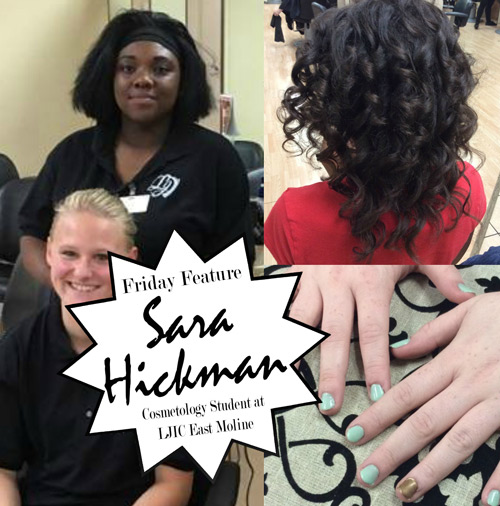 Cosmetology and make-up had always interested Sara; so she took the initiative to learn more about the Vocational Class and what a career in Cosmetology can do for her! "I had come to the Open House and knew this was where I wanted to begin my career! I went to the counselor's office every day to find out if I had been accepted!" Sara completed the Vocational Class before her high school graduation and enrolled immediately in LJIC's Cosmetology program!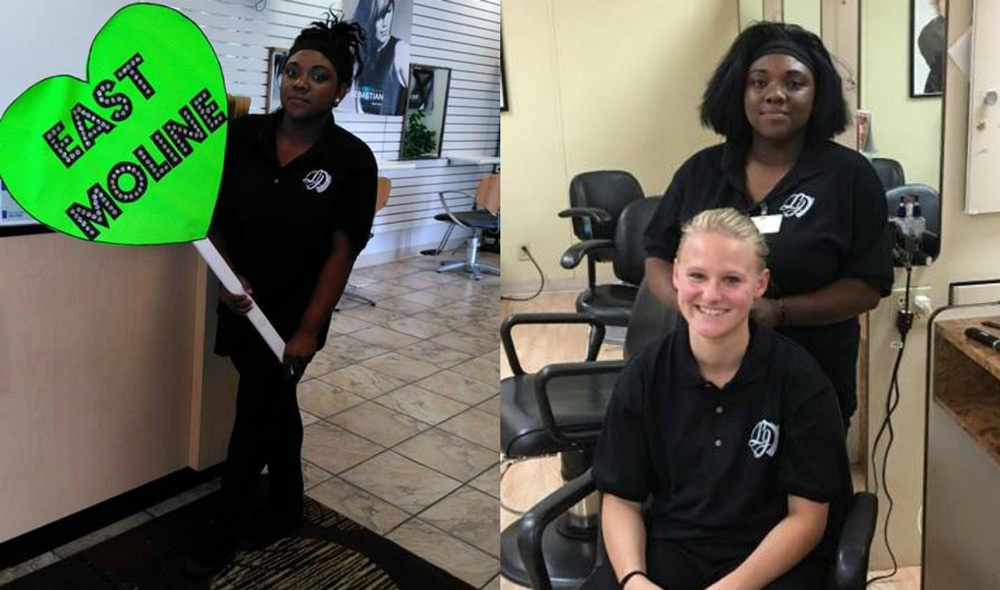 While attending LJIC, Sara has received multiple recognitions! "I've gotten the Highest Weekly Sales award and the Perfect Attendance award! I LOVE being recognized for those accomplishments while in school because it makes my hard work and commitment all worth it!" Sara credits LJIC's Vocational Class for getting her prepared for Cosmetology school. "I thought the extra practice and knowledge from the class really helped me to have extra experience and knowledge so when it came to actually getting my hands on hair and performing services on clients, I felt totally comfortable!" Though there are parts of Sara's journey that couldn't be learned till she got one-on-one experience with clients! "The most difficult challenge I've had was when a client comes in and expects something that can't necessarily be done in one appointment or would end up damaging their hair; I have to explain to the client in a way that they would understand without making them feel discouraged." 

Sara is excited to attend LJIC's annual Trend Vision Competition for the SECOND time later this month! "Last year was SO MUCH FUN! Seeing all the spirit for LJIC and the guest speakers was truly remarkable!" Sara is even competing in all THREE categories as well! "I was in the Vocational Class last year so I couldn't compete. I've been anxious about this since I went last year and cannot wait for the competition!" After Sara graduates from LJIC, she wants to take advantage of other GREAT opportunities LJIC has to offer their grads. "I would like to enroll in the Health and Beauty Management Degree through Iowa Central College. My dream is to one day own a full service salon and potentially open my own Cosmetology school in the future!" Sara's future is only just beginning and she knows her education at LJIC has helped her achieve the fundamentals of what she wants in order to have a successful career in the Cosmetology Industry!