February 3, 2020
New Year, New Inspirations – RECAP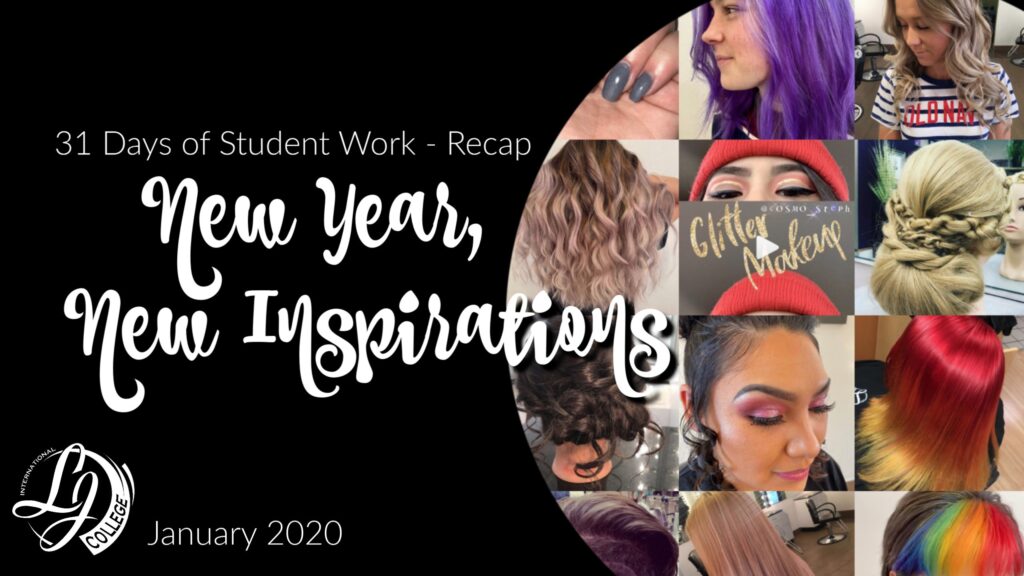 31 Days of Student Work: New Year, New Inspirations – RECAP! January has flown by! Can you believe we are already into February 2020? Amazing!
In January, our students have really shown off some incredible skills. The inspirations they are posting have blown us away. Take a look at a few of our favorites posted last month….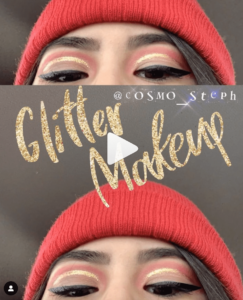 Glitter crease eyes by Stephanie from our Des Moines campus. @Cosmo_steph
Want to see this look really sparkle? CLICK HERE!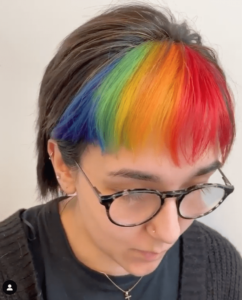 One of the best things about being a Cosmo? Getting to be creative!
The hair colors posted last month have been vibrant and beautiful!
Check out these Rainbow Bangs by Madison from Davenport! @mandehair
Want a closer look? CLICK HERE!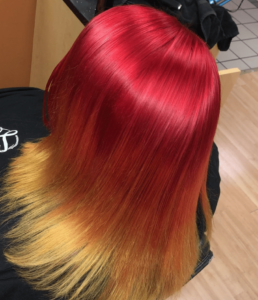 Diana from our Iowa City campus was playing around with a fiery fade of colors. The final look is fun and fierce!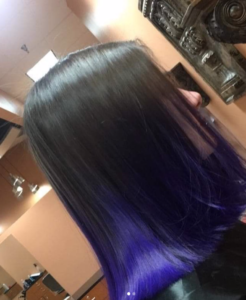 A little purple fade by Makayla from Fort Dodge.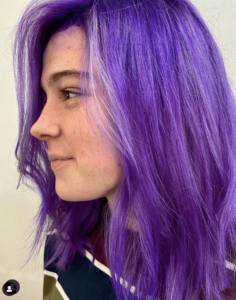 Need more purple? YES PLEASE! Check out this final look by Live from Davenport. @stargirliv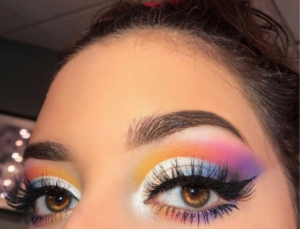 The colorful trend wasn't just with hair, check out the makeup!!
Vibrant, colorful, fierce… words cannot describe how gorgeous these eyes are! Look by Natalia from Des Moines. @natalia.makeup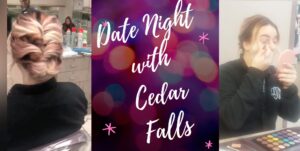 Some students were practicing up date night looks for upcoming valentine's Day. Need some hair and make up inspiration? Check out this start to finish total look video from students in Cedar Falls! CLICK HERE!
Model & Makeup by Rumer. Hair by Amy & Kayden.
More start to finish Valentine's Day inspiration. This video comes from Alana at our Des Moines campus!  @alanacosmetics_
CLICK HERE to watch the full video.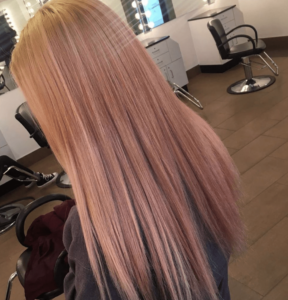 A stunning color by Sierra from Des Moines. @sierra.the.cosmo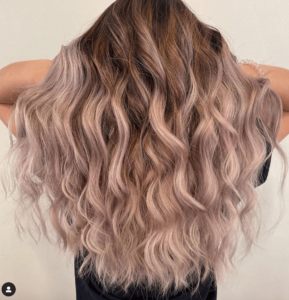 This color seems to be a trend… and we are LOVING IT! Inspiration by Alexus from Des Moines. @cosmochanel
Inspo by Cassidy from Des Moines. @cosmoby_cassidy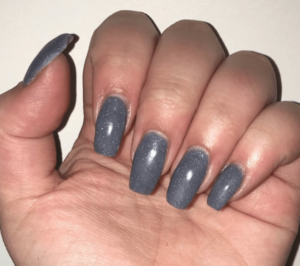 Fresh look & perfect color for the season. Nails by Rhaelynne from Cedar Rapids. @hairby.rhay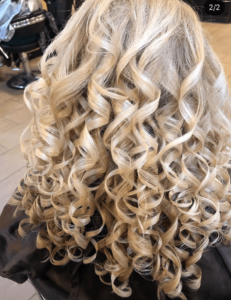 Curls, Curls, Curls… you can never have enough curl! Inspiration by Mariana from Des Moines. @cosmo_mariana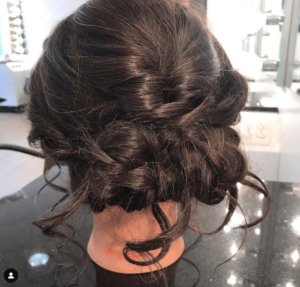 A style that is perfect for your next formal event. Up-style inspiration by Mariah from Des Moines. @cosmo.mariah
Speaking of formal events… Have you started thinking about Prom? Trust us, it will be here before you know it!
Check out this gorgeous updo by Amy from our Cedar Falls campus! @hairbyamyseegers
We love watching our students apply their techniques and skills they've learned in school to create these incredible looks. It's not just fun, it's education! We do our best to teach the fundamentals in a way that allows our students to understand the basics and then create amazing looks for their clients & inspirations for others. Having fun along the beauty school journey is a great bonus!
Remember to follow us on Instagram for more amazing work done by students and alumni all year round. Want to see you work featured on our social sites? Tag us @LJIC1.
*Remember to check your settings so we can see your posts.
Call 888.880.2108 to learn more about our Cosmetology, Esthetics, Massage Therapy & Nail Technology programs.