July 17, 2023
"Nobody is like… 'ugh… I have to get my hair done today.' Everyone is like… 'YAY! I get to get my hair done today!"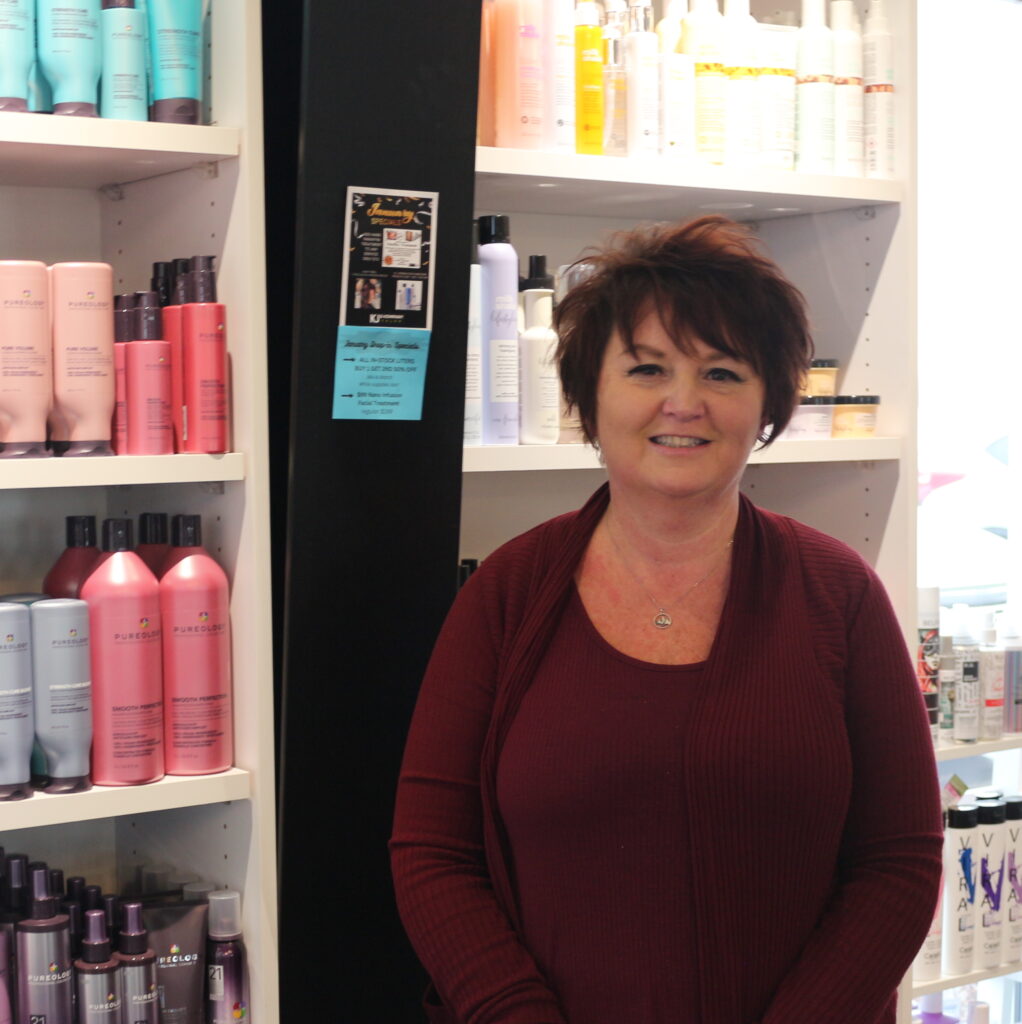 Talking with Industry Professionals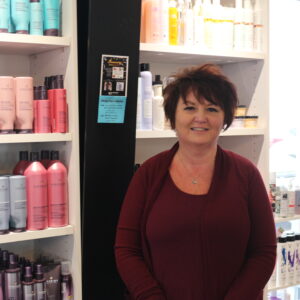 My name is Shawn Bobst. I am the Salon & Wedding Coordinator at KJ & Company, and I've been here a little over 2 and a half years. I have done so many different things in the industry. I started working behind the chair, I've managed salons, I've managed a wholesale supply story. I've worked for a startup skincare company; I've worked for a Cosmetology school as well and now I'm here.
I went to Cosmetology school after I graduated from UNI. I have a public relations degree from UNI and in business communications and then I got laid off from my job. My brother's mom just finished cosmetology school and she would say it was just so fun to help people. Nobody is like… 'ugh… I have to get my hair done today.' Everyone is like… 'YAY! I get to get my hair done today!" So, I was excited to work with people and to help them feel good about themselves and do something that I thought was fun. I never thought about it in high school at all. It was just kind of a whim when I got laid off from my job with my 4-year degree.
Try everything! Being in school is the greatest place to fail because you have instructors that can help you. You will never, ever, ever forget when you have a mishap in school and the instructors help you. You will always remember the way they helped, and you will not make that mistake again.
We are turning clients away every day because we have more clients than we have staff available to us. It's a great career, it's really fun! It doesn't feel like a job, it feels like something fun that you are doing. There are a lot of different things you can do in this industry. I worked behind the chair for a while, then I went to be a manager and then I went a dozen other ways with this career.
You can make so much money in this industry if you work hard. We have 1 girl that graduated from cosmetology school a year ago and she has had so much growth in the last year. She has so many requests, her books are pretty full. She does color and she does extensions… all the certifications that she has taken, not necessarily in school but even after graduation because she was hungry in the industry and wanted to do more and be able to take care of more clients.
We also have an Esthetician that graduated in July, like 7 months ago. She's always fully booked when she's here too because there are so many people who want to take care of their skin and like to get pampered. So how much you make is up to you because you're going to get what you put into it. Being able to work evenings & weekends when you first start out, when guests are coming in because they are off work is really going to help you get requests and repeat clients as well.
CAREERS IN DEMAND
CALL  888.880.2108  OR  VISIT  WWW.LJIC.EDU