August 25, 2016
Your Smile is your Logo! – A Teacher Tip from Ms. Fritz!
Meet Ms. Emily Fritz, educator at La' James International College in Fort Dodge! Ms. Fritz shares one of her favorite quotes by Jay Danzie…
"Your smile is your Logo, Your personality is your business card. How you leave others feeling after an experience with you becomes your trade mark."
This is an EXCELLENT piece of advice!! Thank you Ms. Fritz for the great tip & for participating in today's #LjicTeacherTip.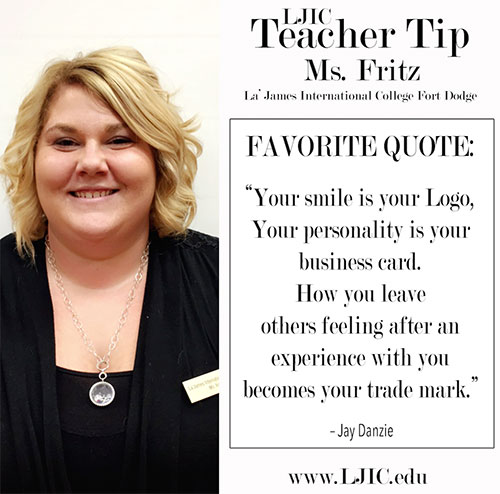 Contact a Career Planner to learn more about La' James International College and upcoming classes. Call 888.880.2108 or visit www.LJIC.edu today!