September 23, 2016
Team Work Makes the Dream Work!
For Corey and Laura Thomas, they've been working as a team for over twelve years. Now, they've decided to take on a new challenge together, Cosmetology school! Both are currently enrolled in La' James International College's Cosmetology program in Cedar Falls and set to graduate by the end of the year!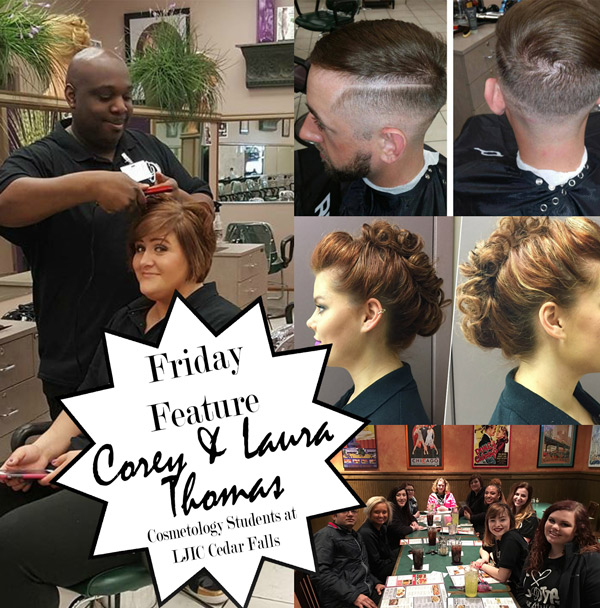 When the opportunity came to enroll together, Corey and Laura knew it was the right decision and best for their family! "We had worked together at John Deere for about four years. I wanted to work and start a family with Laura, but I always had a passion for Cosmetology and Barbering," said Corey. For Laura, she had been interested in Cosmetology school for quite some time, "I had always liked the idea of owning my own full service salon and working with people!" When it came to choosing the Cosmetology school right for them, they both knew LJICwas where they could be successful! Corey remembers knowing LJIC was the right choice after they toured! "We had toured other Cosmetology schools around the area, but the admissions department and instructors helped us make our decision! They were so encouraging and made us so EXCITED to start!"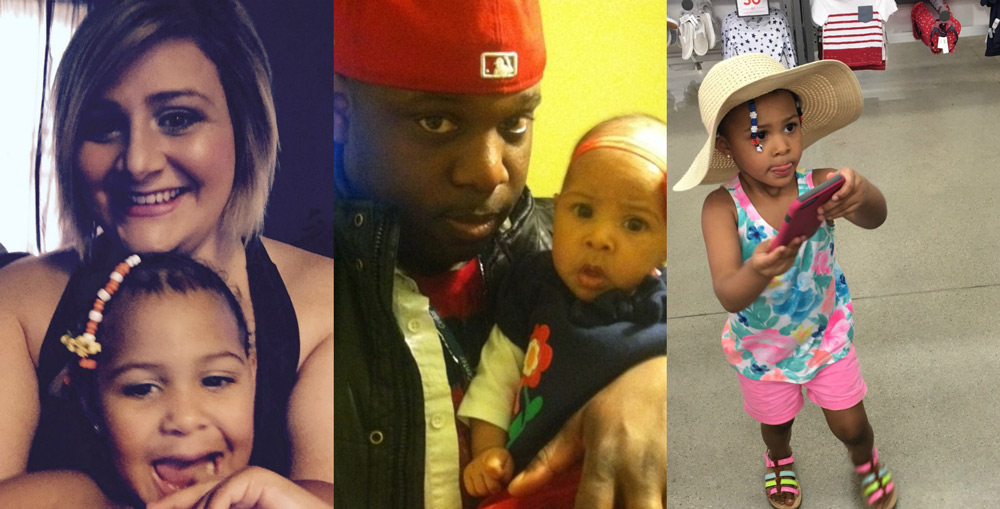 Corey and Laura are each other's biggest support system. "We try to stay positive with each other and keep one another focused on our goals throughout the journey," Laura remarked. During their journey at LJIC, Corey and Laura have LOVED learning about Cosmetology and seeing the growth of their education! Laura enjoys the satisfaction of making her clients happy, "I learn something new every day and enjoy being able to put a smile on my clients' face!" Though Corey had always had a passion for Cosmetology and Barbering, he found it more difficult at first, "I remember my very first day of school, looking around seeing that I was the only guy in the room thinking to myself, 'What have I gotten myself into?' but my instructors encouraged me to know that this is where I am meant to be!" Laura credits her instructors for giving her guidance and confidence throughout her journey, "my instructors encouraged me to find my natural abilities and the more I practiced, the more I trusted those abilities and gained more confidence in myself!"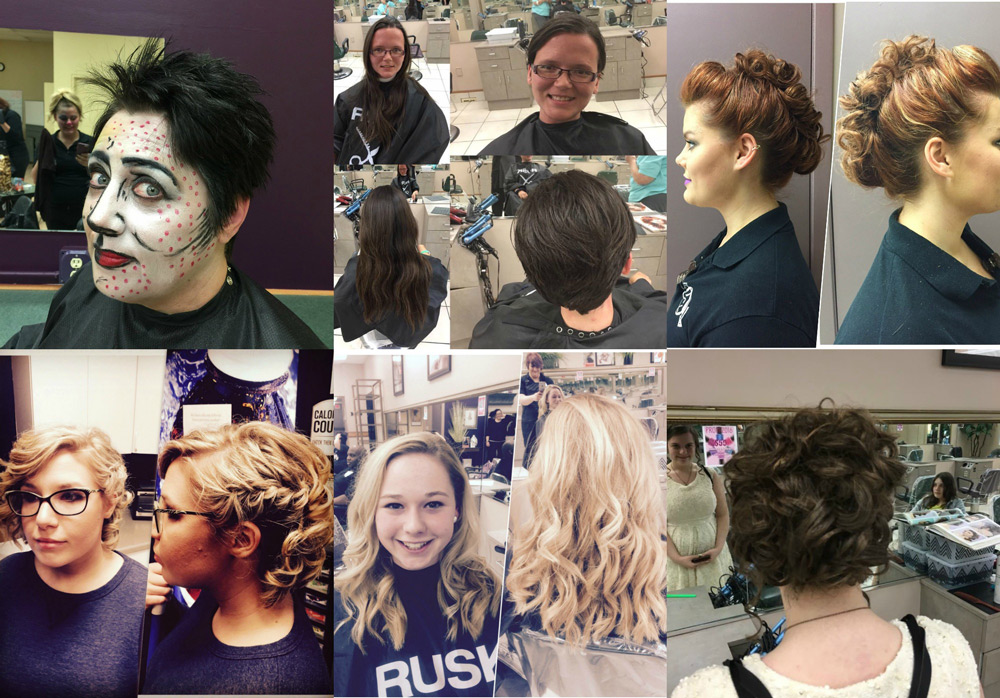 (Work by Laura Thomas)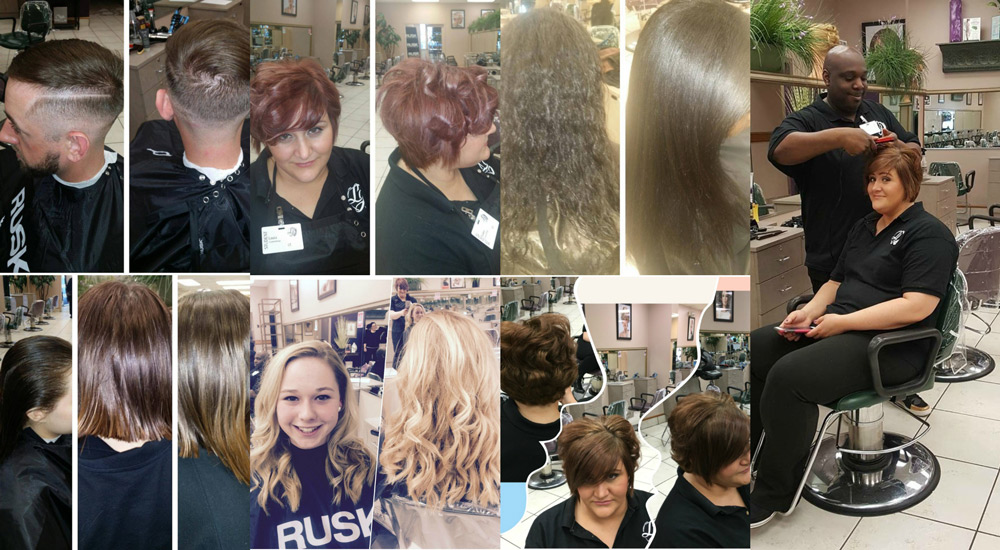 (Work by Corey Thomas)
When Corey and Laura graduate in only a few short months, they are more than ready to follow their next dream of owning and operating their own full service salon, TOGETHER! Though they are excited to attend LJIC's annual Trend Vision Competition again this year! Laura remembers all the joy and thrills from last year's Trend Vision event, "my most memorable moment was attending Trend Vision in Des Moines! So much excitement and lots of school SPIRIT! I can't wait to participate in Trend Vision again!" Corey and Laura have LOVED achieving this dream TOGETHER! "We've come a long way since we've first started and it is so rewarding to see our progress!" said Corey. For someone thinking about a career in Cosmetology, Laura has some GREAT advice! "Stay passionate about your choice. It truly is a rewarding feeling to boost someone's self-confidence and make them feel beautiful! Remember to BELIEVE in your CREATIVITY and keep a POSITIVE attitude!" When Corey and Laura work together to achieve their goals, they do make a pretty INCREDIBLE team!!