September 23, 2019
What's Trending this Fall?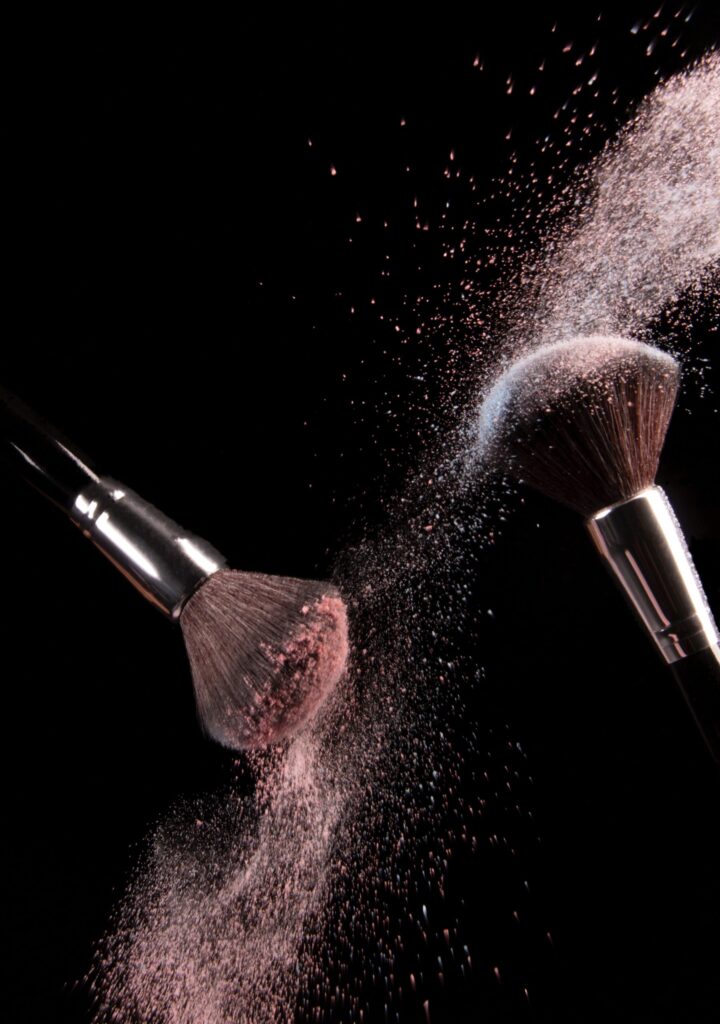 Fall is here and so are the new makeup trends! This season is all about keeping it simple and allowing one feature to pop! Dewy Skin, bronzers, creative eyeliner techniques and unique colors will keep our looks youthful and fresh this season. Check out our top 10 favorite trends you can expect to see this Fall:
Touch of Blush:
Adding a pinky blush is an easy way to achieve a youthful complexion, liven up your skin and soften your face. Apply your blush high on the cheekbones and blend up towards the temples. For a Romantic Look, try a warm peach blush paired with a peachy lipstick.
Dewy Skin:
When there is cold winds and no moisture in the air, our skin can get dry and dull. This season, the goal is to keep your skin looking hydrated! Create this soft glowing complexion with dewy foundations and highlighting sticks. Also try a dewy lip. Whether achieved by gloss or balm, choose a real skin shade.
Bronzed Goddess:
During the fall season we tend to look pale and cold but adding some bronzer to your look will definitely stand out. Remember to keep the rest of your makeup minimal and clean. Apply a warm golden-brown bronzer low on the cheeks and along the sides of the forehead. Use a highlighter to give a dewy illumination to the center of the forehead, tip of the nose and high on the cheeks.
Sparkle it up:
Makeup + Sparkle = Glittery Glam! This fall, glitter will be making a strong comeback into our makeup routines. To pull of the perfect amount of glam without looking over the top, keep your face makeup subtle & dewy.
Retro meets Futuristic Eyes:
This season it's all about experimental eye makeup. In a way, we've seen these eye looks before. There are a few elements that resemble the 60's. To achieve the effect, apply eyeliner either along the crease or slightly about it, leaving the rest of the lid bare. Add a clumpy layer of mascara on the bottom lashes. You can even choose to draw vertical lines to mimic the clumpy lashes. The look is similar to Twiggy.
Splash of Color:
Colorful eyeshadows and liners are a quick and easy way to brighten the eyes and add some playfulness to your look. This Fall it's all about small yet impactful uses of color. Try perfect wings in a punchy lime green shade. Or, how about using a red liner to create a wing effect? The color will be your main point of interest, so remember to keep the rest of your makeup super subtle!
Keep it Neutral:
A brown or taupe eyeshadow can have an incredible effect, depending on how you apply it. It may open up the eyes or it may create a mysterious shadow. Neutrals are not limited to the eyes, try a smoky neutrals on your cheeks and lips to make for a soft monotone palette that oozes elegance.
Matchy-Matchy:
Usually too much matching can be overkill but this fall you will see a lot of matching between lips and eyes. The trend is very striking, especially when a unique color is chosen.
Heavy Brows out, Creative Liners in:
Strong brows will soon be replaced with the thinner, softer brow lines. The more natural, feathery brow is a perfect way to showcase new & trending eyeliner techniques. Not only will the cat eye and wing style remain, but the styles will get colorful and super creative. Eyeliners will be applied in unique and different ways; squiggles, ruffled lines, exaggerated wings, etc… the possibilities are endless.
Classic Red Lip:
This trend never goes out of style! Choose a bold, matte red paired with polished skin and minimal makeup.