January 24, 2017
DIY : Cuticle Cocktail 
Cosmetology student, 
Abby Paige
 & 
Mrs. Theresa Seliger
from
our cosmetology school in Cedar Falls
share a 
Cuticle Cocktail
 that is great for rejuvenating dry, cracked cuticles and nails during these cold winter months!
Check it out & Try it out!
What You Need: 
Step 1: Begin by applying CND Cuticle Eraser to the cuticles. With Alpha-hydroxy acid and micro beads for exfoliation, the cuticle eraser will slough away dry, dead cuticle.
Step 2: Next apply CND Solar Oil, which is an amazing nail and cuticle conditioner! One drop is enough to finish the cocktail on each nail!
Step 3: Massage in for mega exfoliation and moisturization! Don't rub off or wash hands, instead allow it soak in and reap all the benefits of beautiful, moisturized cuticles and nails!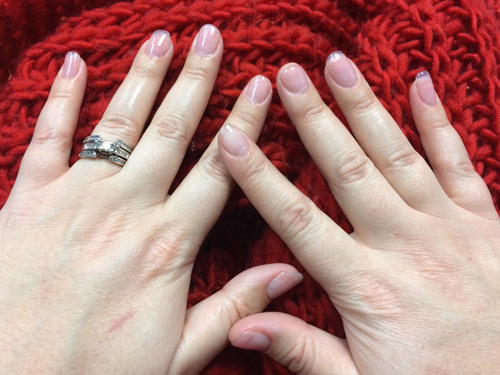 Thank you Abby & Mrs. Seliger for the excellent tips & for participating in today's #LjicTuesTorial!
Contact a Career Planner to learn more about La' James International College & upcoming classes! Call 888.880.2108 or visit www.LJIC.edu today!