October 5, 2016
DIY : Marble Nail Design with Rhinestones
Today's #LjicTuesTorial comes from Esther Ramirez, Cosmetology student from La' James International College in Iowa City! Watch her demonstrate this gorgeous Marble Nail Design with Rhinestones. We LOVE it! 🙂
What you need:
4 of your favorite polishes (Esther chose CND Vinylux)
Foil
Small Piece of Bubble Wrap
Dotter
Brush
Rhinestones
Nail Polish Remover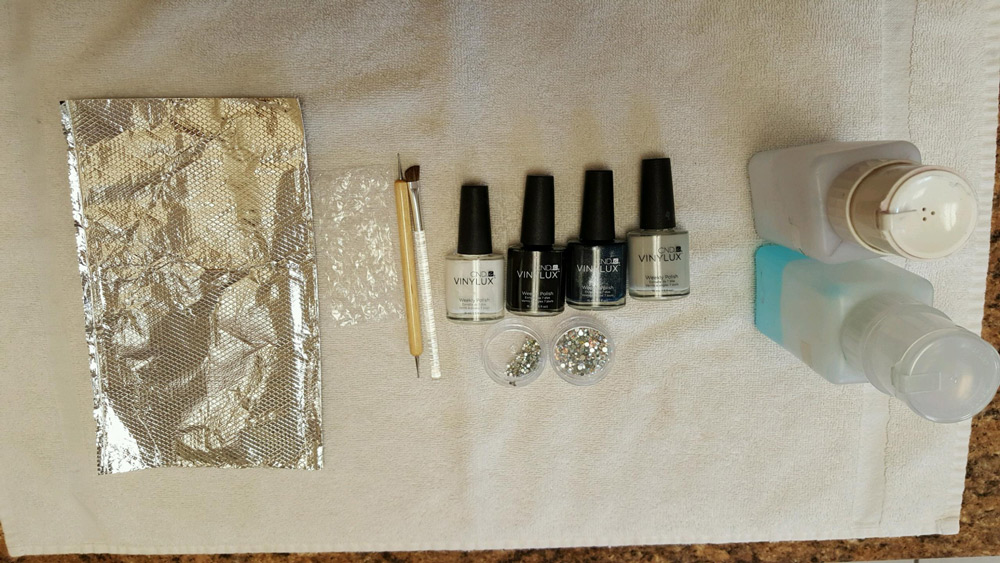 Step 1: Apply 1 coat of polish to the nails & allow them to dry.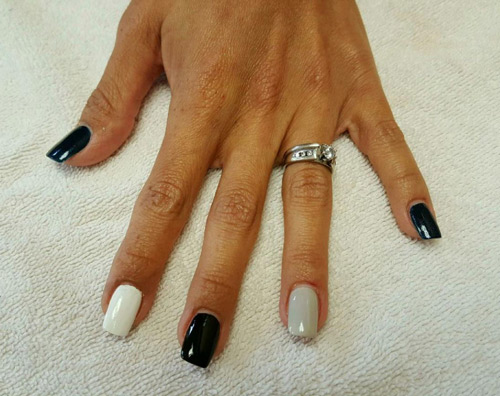 Step 2: Pour a small amount of polish onto the foil.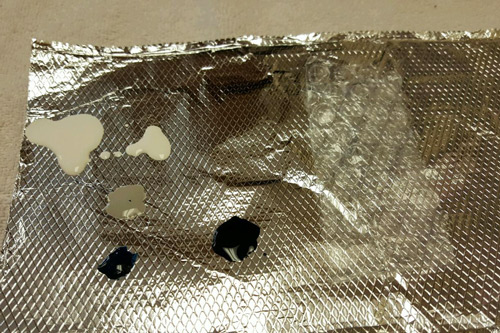 Step 3: Dap your piece of Bubble Wrap into the polish and then onto your nails creating a marble effect. Play around and don't worry about getting messy! Once your nails are dry, clean up any excess polish with a brush and nail polish remover.
Step 4: Optional – Use top coat to adhere any rhinestones. Get creative with your designs.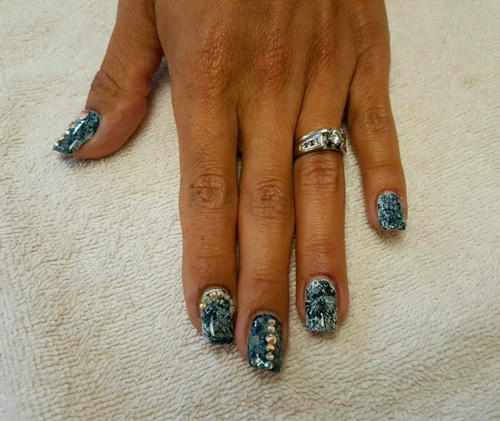 WOW! Check out the final look. Fantastic job Esther, we LOVE this look! Thank you for participating in today's #LjicTuesTorial.
See the full video of this tutorial here ➳  Give it a Thumbs Up & be sure to hit Subscribe!
While you're here, feel free to explore our similar DIY marble nail tutorials that our students from La' James International college prepared:
Learn more about our programs
Contact a Career Planner to learn more about La' James International College and upcoming classes. Call 888.880.2108 or visit www.LJIC.edu today!