April 4, 2017
LJIC #TuesTimonial with McKenzie! 
Meet McKenzie Womack, Esthetics graduate from La' James International College in Davenport. See what advice she gives to those interested in the industry…
"I would tell someone interested in the industry to always love what you are doing & never lose sight of where you are going"
What was your first appointment & how did it go?:
"My first appointment at LJIC was a European Facial. My guest loved the way her skin felt afterwards and loved the relaxing atmosphere of our facility." 
What were your excitements when you started school?:
"The excitements I had when I first started was seeing how many opportunities the industry had to offer"
What did you enjoy most while at LJIC?:
"My favorite part about attending school was meeting so many new people and building relationships with your clients."
Thank you McKenzie for sharing your experiences & for participating in today's #LjicTuesTimonial!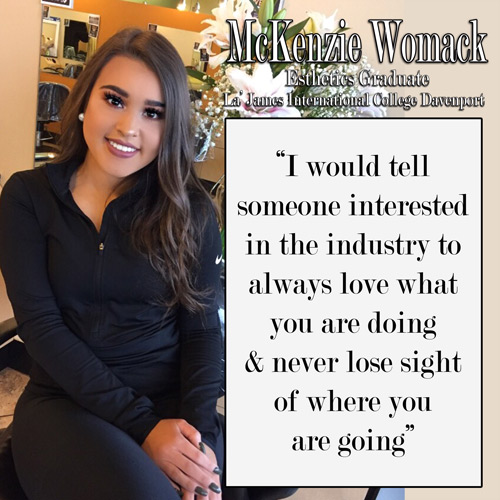 Contact a Career Planner to learn more about La' James International College & upcoming classes. Call 888.880.2108 or visit www.LJIC.edu today! 
~ GET CONNECTED! ~