Do you enjoy working in a soothing, stress-reducing environment, all the while helping people reduce their anxiety and relieve physical pain the natural way? Then, a career in massage therapy might be the right choice for you. Massage Therapy is an exciting field filled with possibilities. Typically, as a massage therapist, you can set your own schedule and work where you please. With the right training and licenses, you can specialize in and partner with all kinds of similar industries, including athletics, health care, beauty, and hospitality. Expand your career options and learn about the benefits of becoming a professional massage therapist.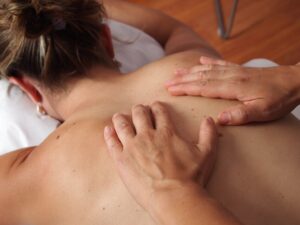 How It Works
Making a career out of massage therapy can be whatever you want it to be. To get started, you'll need to get a license by signing up for a massage therapy program at an accredited institution like La' James International College. You'll learn about different massage techniques as well as the industry's best business success strategies. Once you have a license, you can apply for open positions at existing healthcare and fitness centers, or you can focus on starting your own career as a self-employed massage therapist. Take a look at this video from LJIC to learn more about why the massage therapy industry is on the rise.
Work Where You Please
Going to the same office five days a week can get tiresome. As a massage therapist, you can setup your own massage studio almost anywhere you please. You can rent a room or a studio in neighborhoods and cities all over the country, or you can partner with local businesses such as office buildings, fitness centers, retail centers or doctor's offices for a built-in customer base. You can even work out of the comfort of your own home. If you live in a convenient location or near a major population center, you can turn a spare room into a relaxing hideaway. If you don't have a permanent location for your business, you can always travel directly to the client.
Be Self-Employed
Being a self-employed freelancer has its ups and downs, but if you know how to hustle, you can have a thriving business in just a few months. You can set your own schedule, choose a client base that appeals to your interests, and get involved with a community of your choice. If your massage business is slow to start, you can always work a second job on the side until you take on more clients. It's all about choosing the right location, getting the word out, and keeping your clients satisfied.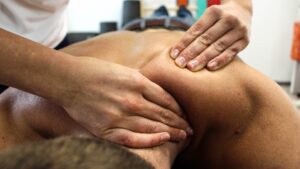 Your new career as a massage therapist is waiting for you at La' James International College. To get started, find a local LJIC campus and fill out the enrollment application online. Discover a new world of possibilities and sign up today!