Getting regular facials will help you keep your skin looking great and may even help fend off the need to resort to injections and plastic surgery later on in life.  If you're taking care of your skin and performing a proper facial routine day and night, we applaud you tremendously, but this is only half of what your skin needs to stay healthy and young looking! Facials are the second half – here's why!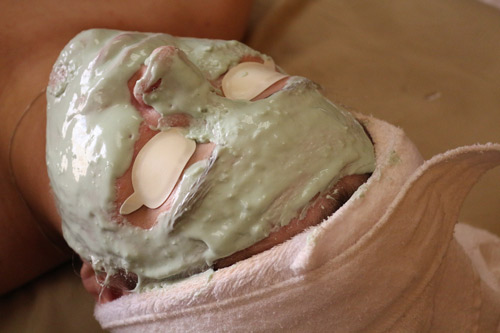 You're Getting Treated by a Licensed Skin Care Professional
Before we discuss exactly what happens during a facial and how it differs from how you treat your skin at home, let us point out one of the biggest advantages of receiving facials: they are performed by a licensed skincare professional! A licensed professional must pass a state exam before they perform esthetic treatments, and he or she is mandated to conform to state regulations (Note: Always ask for a licensed professional when visiting a salon or spa for a treatment.) A licensed professional performing the treatment understands the skin and how it functions. He or she has been trained and licensed to analyze your skin, and understand what's going on below the surface – not just what's apparent to the eye.
Customization
Another huge advantage in receiving a facial and working with a licensed professional is customization. A licensed skin care professional is going to help customize a proper at-home routine for you and eliminate a guessing game of finding the right products. This is because during a facial the professional is able to perform a thorough skin analysis. He/she will also listen and hear what your personal concerns are, and use this combined information and expertise to recommend the right regimen. You can stop visiting your drug stores and department stores in hoping of finding products that will work – the professional will make recommendations customized specifically for your skin!
The Professional Treatment Difference:
1. Cleansing – Cleansing under the care of a licensed professional will be at a deeper level than at home. We encourage you to give your skin a deep cleanse at home, in between treatments, but you will not be able to get to the same depth as an aesthetician who has steamers, brushes, and other electric equipment to aid them in this process.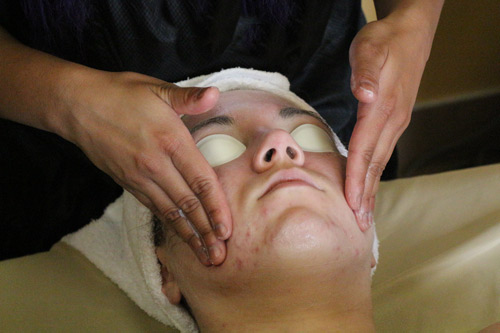 2. Exfoliation – Exfoliation should be done 2-3 times a week at home with a gentle granular exfoliator, such as one-based with honey and almonds or rice bran wax for oily complexions. As we age, however, skin cell turn over slows down, making professional help needed. Your skin may be in need of a mild exfoliation or more intense exfoliation – this is to be determined by the licensed professional who has the expertise to evaluate your skin and make that decision based on your skin type. A licensed professional will select a proper peeling agent – either one that is based from an AHA (Alpha Hydroxy Acid), such as lactic acid, fruit acid, or glycolic acid, BHA (Beta Hydroxy Acid) such as salicylic acid, or an enzyme- based peel.
3. Massage – Not only is massage relaxing and an instant form of stress relief, but massage actually has many skin benefits. Facial massage movements help with skin firming. Massage may also help oxygenate the skin and increase circulation – a healthy blood flow may help prevent dark circles and eliminate a dull, dehydrated look.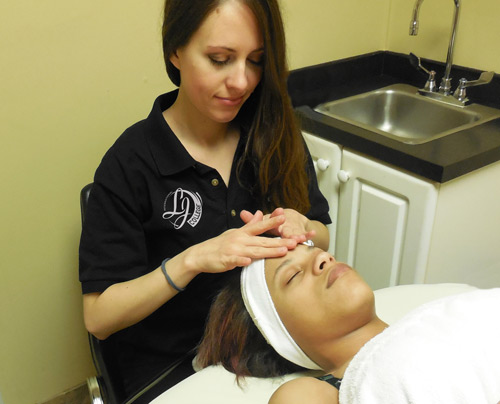 4. Extractions – What happens when you try to pop a pimple? Pain, bleeding, and the pimple coming back the next day – sounds about right? This is because your fingers can't compete with the skills a professional has and will utilize during a facial. A licensed professional is able to look at your skin under a magnified lens and perform extractions in a sanitary environment, eliminating the risk of infections. If pimples or blackheads have been a long battle for you, getting a series of treatments from a licensed professional is going to help you get on track to clear skin. 
5. Professional Tools – One of the tools a licensed professional has to help with extractions is desincrustation. This can be a product alone, or used in conjunction with a machine. This is what helps to really break down the oil that is hardened in your pores, so when an aesthetician does perform extractions, they are less painful and built up dead skin cells and oil is completely removed. Galvanic is another tool used by professionals that helps infuse products and ingredients deeper into the skin – this allows for a more in-depth hydration.
If you'd like to do facials like a real pro, feel free to learn more about our Iowa esthetician licensed course. If you're eager to start your new career as an esthetician, look no further and give us a call.
Related post: 5 reasons to get a facial