Step 1: Brush all tangles & knots from the hair.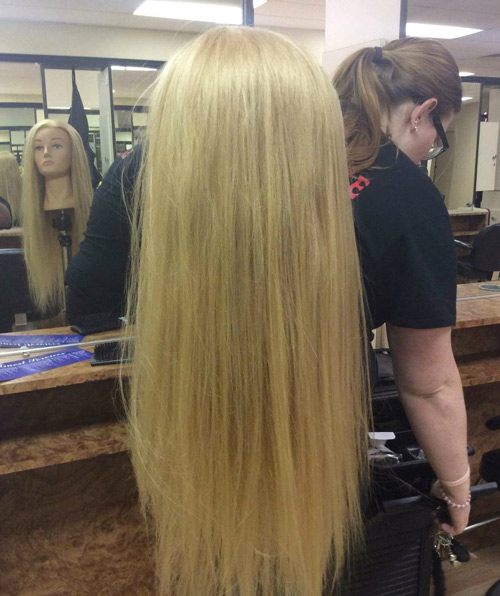 Step 2: Create a center part.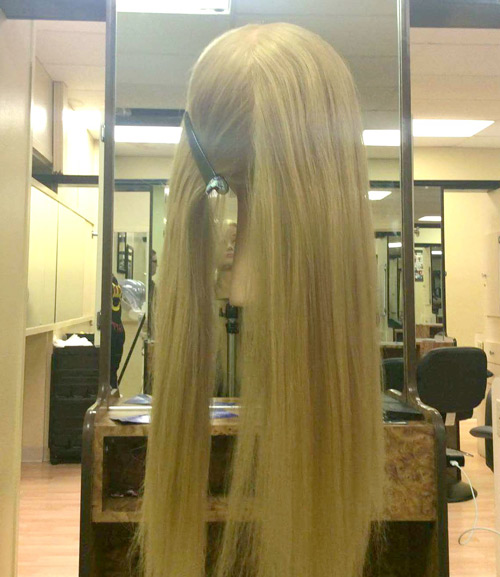 Step 3: Neatly braid two visible braids from your nape to the crown area where buns should fall. Then secure with elastics.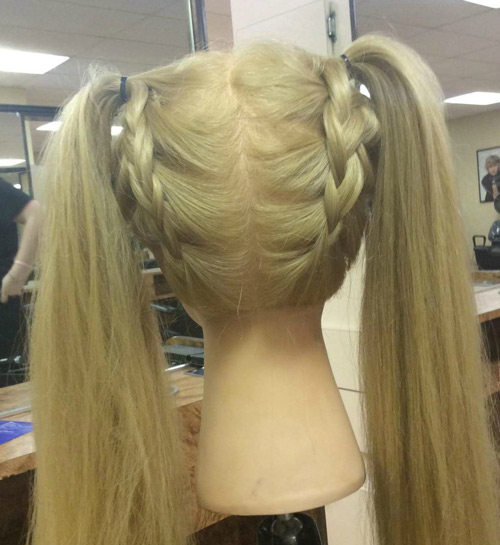 Step 4: Twist the pony tails creating a bun. Then secure with Bobby Pins.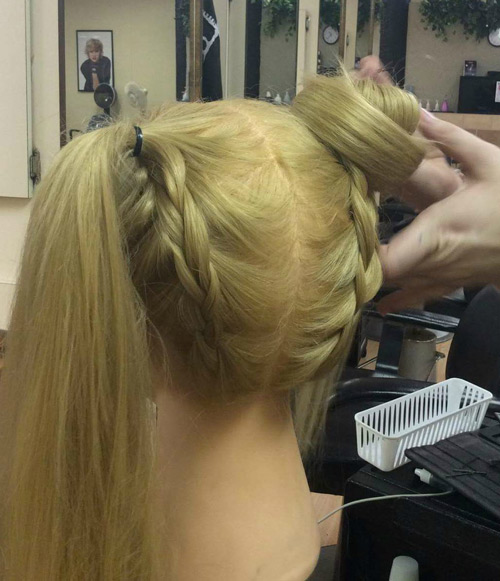 Step 5: Control any flyaways with RUSK Gloss Wax.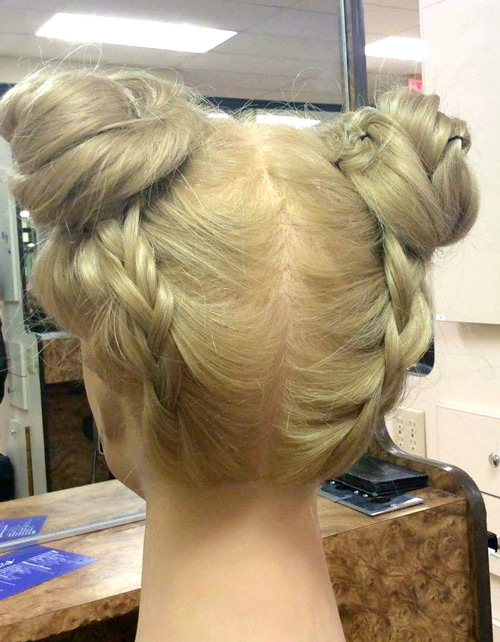 Fantastic job Hope! Thank you for sharing these great tips & for participating in today's #LjicTuesTorial!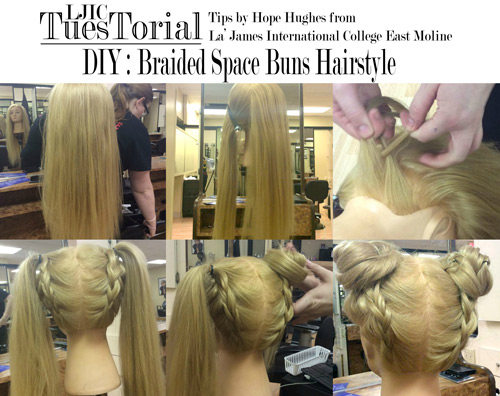 Contact a Career Planner to learn more about La' James International College & upcoming classes. Call 888.880.2108 or visit www.LJIC.edu today!