August 16, 2023
Is Cosmetology a Good Career?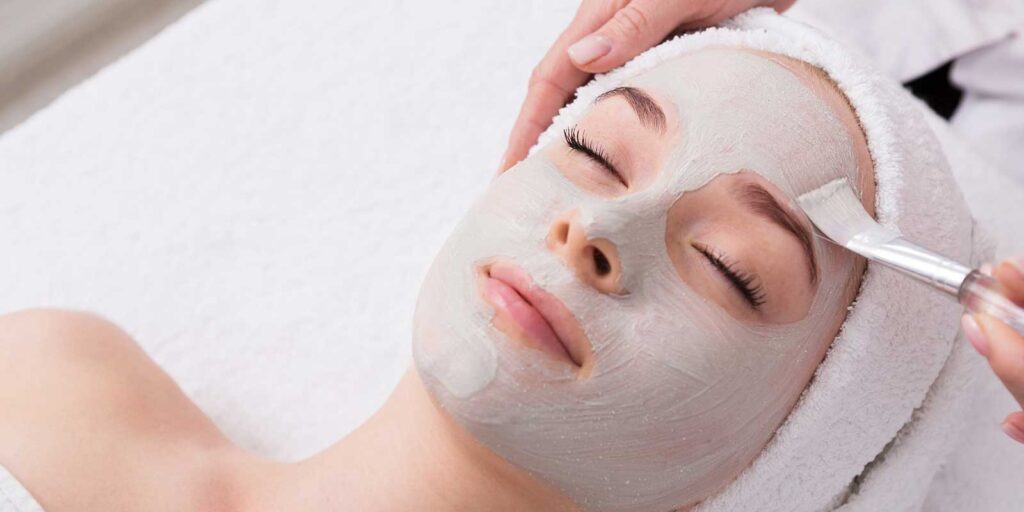 Are you passionate about helping people look and feel their best self? Are you excited about trends and developments that shape the beauty and personal care industry? Then you might be considering cosmetology as the ideal career choice for you. In today's post, we answer the question – 'Is cosmetology a good career'?
What exactly is cosmetology?
Cosmetology is the focus on the care and aesthetical enhancement of certain physical features – hair, skin, nails, and make-up – to improve beauty and attractiveness. Professional cosmetologists combine art (style tips) and science (therapy methods) to maximize the potential of hair, skin, and nails.
Is there a demand for cosmetologists right now?
Due to the great interest in beauty trends and the huge popularity of beauty products and treatments, cosmetology is, presently, one of the most sought-after career fields in the U.S. today, enjoying an average growth rate of 19% according to the U.S. Bureau of Labor Statistics. With the interest in beauty and personal care at an all- time high, the demand for cosmetologists does not seem to be slowing down any time soon.
Is cosmetology a good-paying job?
The online resource salary.com reported in 2023 that in Iowa, the average cosmetologist will earn $28,000 for the year, while those in the 90th percentile will earn up to $40,000 per year. Many factors can affect what a cosmetologist earns: the level of qualifications and certifications and the number of years of practical on-the-job experience.
What are the various career paths within cosmetology?
Due to the different branches that make up cosmetology, a cosmetology graduate has several career paths to choose from. Depending on your particular field of interest, you can choose:
Hairstyling
Hair removal
Skincare
Make-up artist
Nail technician (manicures and pedicures)
Beauty consultant
Spa manager
Hair color specialist
Cosmetology instructor
Pros and cons of being a cosmetologist
If you enjoy the creativity and flexibility of a career that focuses on making a meaningful impact on people's lives, then cosmetology might just be the path for you. Knowing what the pros and cons of being a cosmetologist are gives you a good idea of what to expect.
1.    The opportunity to start your own business
With the right balance of industry knowledge, skills, and business acumen, you can work towards owning your salon and being your boss. You have the freedom and flexibility to work and choose your client list. Owning your own beauty business can be very financially rewarding.
2.    Job satisfaction
In addition to the financial rewards offered by a career in cosmetology, an added appeal are the emotional rewards. Cosmetology is a way to help people feel better about themselves and gain the confidence they need to live rewarding lives by improving their appearance. Boosting others' confidence can provide great job satisfaction.
3.    Job stability
Traditionally, it was the older generation who drove the demand for anti-aging products and treatments, but times have changed: now the younger generation also requires beauty services. As long as youthful looks and physical beauty remain in-demand personal attributes, the future of cosmetology is bright.
It is only to be expected that along with positives, there are challenges to cosmetology:
4.    Physically challenging
Cosmologists usually spend long hours on the job on their feet which can be physically demanding for some.
5.    Creating a client list
When starting on their own, cosmologists may find it challenging to attract a regular client base. Networking is a great way to meet new people and spread the word about your services and products.
6.    Meeting client expectations
Meeting client expectations can be a challenge as it is only sometimes possible to please every client. Handling dissatisfied clients requires a certain specific set of skills.
What skills do I need to become a cosmetologist?
There are many key skills you need to be successful as a cosmetologist. These cosmetologist skills include creativity, stamina, organization and management skills, and time management and customer service skills.
Reasons to be a Cosmetologist
The earning potential of a cosmetologist is unlimited as you can earn commission from products and services sold. Added to this is the high level of creativity, flexible work schedule, and different career paths open in cosmetology. The cosmetology industry is constantly evolving with the introduction of new trends and fabulous products to make the world of beauty an exciting one to work in.
Tips on how to become a Cosmetologist
To practice as a professional cosmetologist, you will need relevant certification and training. Looking at the various courses at an accredited cosmetology school is a good place to start.
There may be a basic age requirement as well as additional admissions requirements to meet before you can enroll for a course that you're interested in.
Choose the program that best fits your goals. And once enrolled, you will need to complete all coursework and finally, pass a licensing exam.
What are the requirements for becoming a Cosmetologist?
There are two parts to becoming a qualified cosmetologist. The first is the educational requirement. You will need the relevant qualifications that can be gained at a reputable cosmetology school.
Once you have graduated, you will need to pass a licensing exam endorsed in the state in which you wish to practice.
How to decide if cosmetology is the right career for you?
The main indication that cosmetology is the right career for you is your interest and passion for all things related to beauty and personal care. If you follow beauty trends religiously and spend time and money on beauty products and spa treatments yourself or love doing the hair and make-up of your friends and family, then a career in cosmetology might be a perfect fit for you.
Other important considerations include:
You have the uncanny ability to handle different personalities and expectations.
You follow cosmetologists on social media or subscribe to beauty magazines.
You love trying out new styles and ideas.
Success stories and experiences of cosmetologists who made successful career transitions
Katelin from Cedar Rapids – Esthetician
Katelin is 27 and enrolled La James International College's esthetics program in Cedar Rapids. Katelin's journey in cosmetology was inspired by the loss of the hair on her head, eyebrows, and eyelashes due to breast cancer. She finds it a blessing to help others experiencing the same struggles she endured.
The treatments and services she offers include Lash Extensions, Lash Lifts/Tints, Brow Laminations/Tints, and Waxing. Katelin aims to take her cosmetologist goals further by adding Micro Blading and Laser Services to her skill set. Her dream one day is to hold a position in a med spa.
Dylana, Davenport – Esthetician
Dylana's career in cosmetology was born out of a passion for make-up. She attended La' James International College and is now a licensed esthetician, working as a make-up artist. She finds connecting with her clients and educating clients about their skin type some of the more rewarding aspects of her career.
About La' James International College
La' James International College offers accredited degrees and certifications to aspiring beauty professionals to pursue their dreams in cosmetology. There are five campuses around the state of Iowa, making earning a cosmetology degree easy and convenient. Reach out to learn more.