March 31, 2019
Prom Dress & Accessories: Your One-Step Guide
There's nothing in the world like Prom Night. Step into the spotlight with confidence, as we guide you through the enchanting world of prom dresses and accessories, ensuring you leave a lasting impression on this special night.
A Guide to Planning the Perfect Prom Evening
When you're in high school, few things in life are as important as going to prom with that special someone. In order to have the perfect prom, you want to make sure that you have everything in order. It starts with the date. Who are you going to ask and how? Popping the question is always the hardest part. Is your special someone cute, funny, zany, cheesy or just a good old-fashioned romantic?
Once you have a date, it's time to start planning. There are dozens of prom hairstyles, nail styles and dress styles for you to choose form. Before you make up your mind, take a look at our timeline of proms past & present.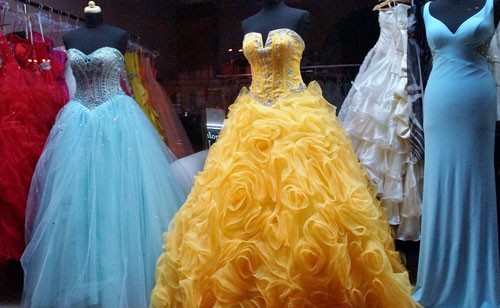 Prom Dresses – Inspiration and Ideas
Explore some inspiring prom dress ideas for a memorable night:
Illusion – Illusion is all about tricking the eye. This type of dress is designed to show off your strengths. The lines of the dress can be tailored to fit the exact size and shape of your body, or they can highlight features that aren't there such as a voluptuous curve. From over-sharing to under-sharing, there's an illusion dress out there for you.
Two Piece – The two-piece crop top dress is perfect for having fun. Light and designed for the girl on the go. These dresses are best worn in the spring and summer. If you're having your prom outside, you can't go wrong with a striking two-piece. You can always wear the top by itself when summer rolls around. The possibilities are endless.
Sequins – Always a prom staple, sequins are known for being the life of the party. If you love making an entrance, this is the style for you! Whether you're going formal or casual, sequins add a splash of radiance to your prom night. You'll turn heads on the dance floor and look flawless while doing it.
Ball Gowns – Never underestimate a fashion throwback. Those storybook ball gowns are coming back in a big way. Elegant and sophisticated, ball gowns are a great way to dress up the evening. You'll feel like a true Cinderella as you waltz through the dining room or light up the dance floor.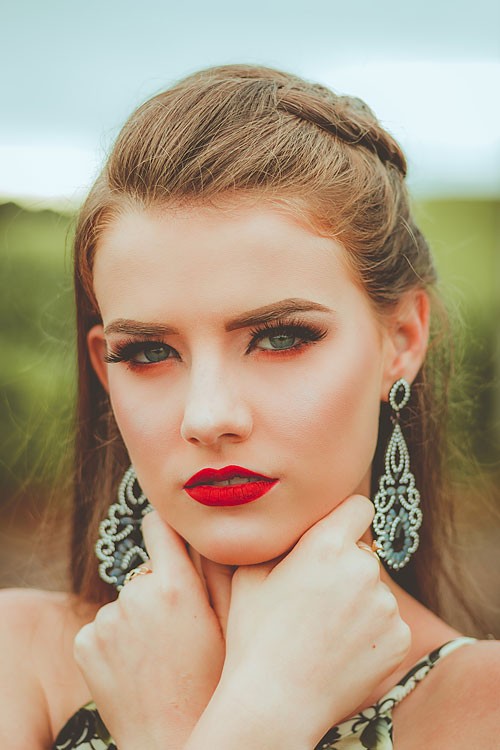 Prom Accessories – Inspiration and Ideas
Discover memorable accessory ideas to elevate your prom dress for an unforgettable night:
Statement Necklace – Sometimes you want to save your big reveal for the accessories. If you're going with a straightforward look with a solid-color dress and minimal makeup, you can make waves by adding a statement necklace to finish things off. A large pendant or a gem can be the perfect way to top off your style.
Bun Pin Accessory – If you have shoulder-length hair, you can always glam up your bun with a stylish pin. This is a great way to add some flair to your look. You can go with something large that demands attention or highlight your bun with something more laid back.
Earrings – You also can't underestimate the power of a good pair of earrings. This is another great way to highlight the rest of your ensemble. You can match your earrings to your dress, your purse, or your makeup. Choose something flashy and large for a more dramatic entrance or go for a touch of silver for something more tasteful. You can't go wrong.
Clutch – Always a fashion must, the clutch will never go out of style. It's the perfect accessory of feeling like a diva. Hold it by the corner and you'll feel like you've just stepped out of the cab on 5thAvenue. It's the ultimate choice for the girl on the go.
How to accessorize your prom dress to create a complete look?
Accessories can make or break a prom outfit. When choosing accessories for your prom dress, it is important to consider your overall look and style. Here are a few tips:
Choose jewelry that complements your dress,
Opt for a clutch or purse large enough to hold your essentials, matching it with your jewelry and prom dress,
Select a hairstyle that complements your dress,
Consider other accessories, such as gloves, hairbands, belts, or scarves, and coordinate them with your overall style,
When selecting jewelry, opt for either one statement and dominant piece or choose a few different subtle pieces,
Choose comfortable shoes that complement your overall prom style.
Prom Style Essentials: A Recap of Dress and Accessories Tips
Remember that the perfect prom night is not just about the dress; it's about embracing your authenticity and radiating confidence. With the right combination of a perfect dress, complementary accessories, and a touch of personal flair, you'll truly make your mark.